← Back
AllinHE - 2011-2014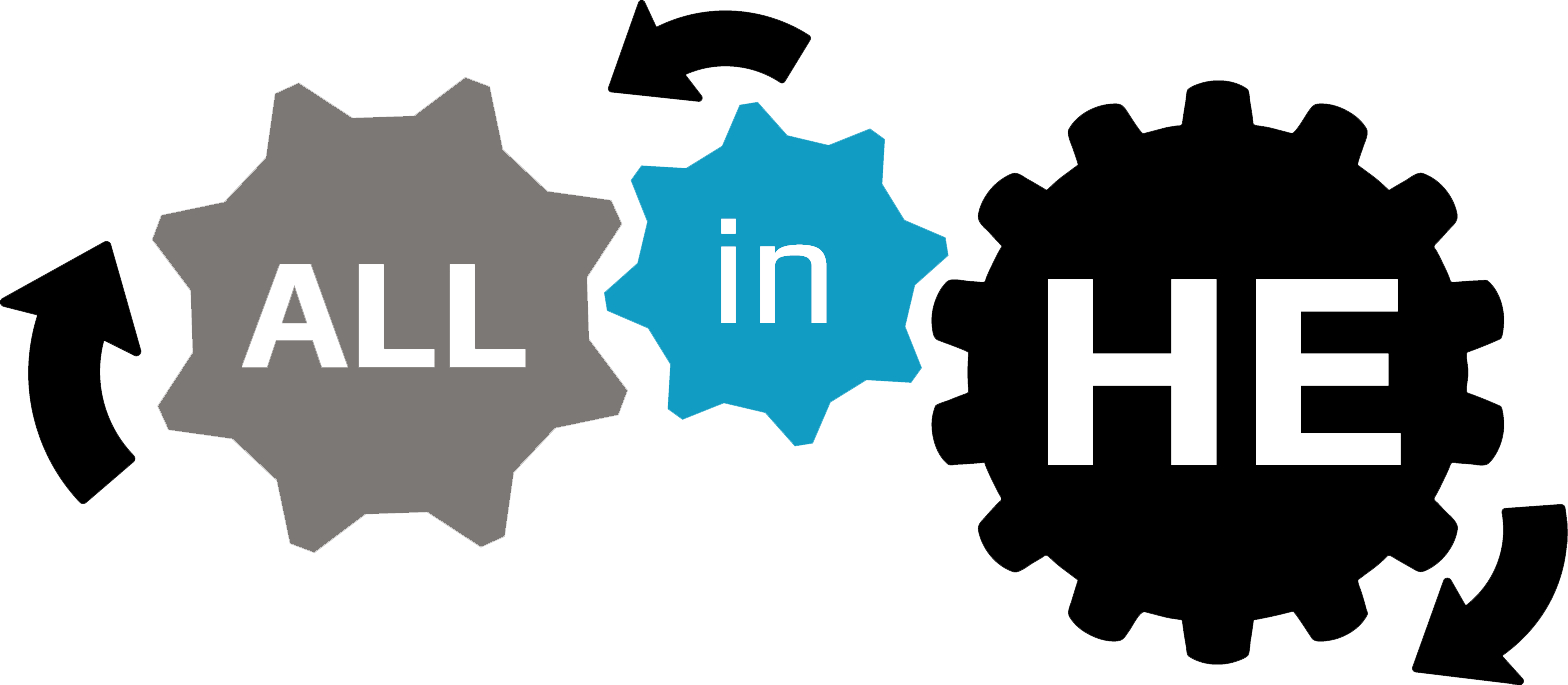 I. Scope
Initiated by the Inholland University, an Erasmus project under the programme Lifelong Learning. 8 countries are associated: the Netherlands (leader), Denmark, Finland, the United Kingdom, France, Romania, Slovenia, Switzerland plus a third country, South Korea.
II. Objectives
The main objective of the project is to offer a new method of VPL including students whatever their profiles, social or ethnic origin or professional background, in Higher Educatio with a focus on 3 target groups: 50+, disabled and migrants
III. Results
a multi-targeted VPL model : a nationally contextualised application of VPL procedures for target groups in partner countries with diagnostic

a comparartive analysis of the VPL methods and approaches to under-represented (target) groups in HE and in partner countries

a training program for the HE professionals to learn how to work with VPL model taking into account different profiles of target groups

a testing of the multi-targeted VPL model with pilot groups (projects target groups) and synthesis of test results, which focus on managing Europe's diversity in VPL approaches


a transversal analysis of new strategies and methods resulting in a handbook that highlights best practices for HE professionals with multi-targeted VPL-model

an AllinHE network focused on research, test, and evaluations of inclusive VPL practices


a European Academic Bank Credit System (a comparison with the Korean system)

a website  : www.allinhe.eu and a French weblog: http://allinhe-france.blogspot.fr/
a final conference to present the results: www.VPLBIENNALE.COM ; here is the brochure.
IV. Experimentation
In France, the iriv, in close partnership with the Cité des Métiers offers workshops since November 2012 to migrants and professionals
workshop 1: identifying experiences and competences attached to a migratory background by using existing tools and methods (such as the Migrapass portfolio)
workshop 2: facilitating access to VPL taking into account the specific difficulties faced by migrants
two meetings with stakeholders such as VPL councilors to offer them an appropriate strategy to facilitate access to VPL for migrants were hold in March 2013 and November 2013
V. European networks
VI. French networks
VII. Publications & Presentations
2013- communication at the University of Reims, study day offered by the Centre d'étude et de recherche sur l'Emploi et la Professionnalisation (CEREP, CNRS EA 4692) on the following topic "L'évaluation et la certification de l'engagement bénévole afin de valoriser ses apports personnels et sociétaux" (Assessment and certification of a voluntary involvement in order to value personal and communty outputs).
2012- Un article rédigé par B.Halba (iriv, France) The validation of competences - a key issue to enhance access to Higher Education - an article published for the  Journal of Educational Sciences published by the University ofTimisoara (Faculty of Sociology and Psychology, Department of educational Sciences) and the Institut roumain d'Education pour Adulte (IREA)- Numéro 2/2012 - Validation of competences
2012- présentation at the University of Northampton,  doctoral seminar on the following topic "Breaking the waves".
a guide for trainers & pedagogical supports for the workshops with migrants
case studies dependin on the target groups (migrants, 50+, disabled people)
minutes of meeting with national stakeholders
leaflet of the VPL Biennale also available on www.VPLBIENNALE.COM
← Back